Charles Ross Auctioneers conduct monthly Saturday sales of antiques and collectables at our auction room in the Old Town Hall, situated in the historic market town of Woburn, Bedfordshire. The town is located south of Milton Keynes, close to junction 13 of the M1 and can be reached in approximately 1 hour from central London. Our sales are open to world-wide online bidding via the-saleroom.com.  *Please note that the saleroom is located on the first floor up two flights of stairs,  unfortunately, there is no wheelchair access as this is a listed building, however, clients requiring valuation services will be seen in the ground floor office or we will be more than happy to visit clients in their own home.
We hold weekly valuation days here at the saleroom, every Monday and Tuesday between 9am and 5pm – click here for details.
***Hot and cold refreshments available to purchase on viewing and auction days***
Auctioneer, Jasper Marsh has now moved to Holloways in Banbury, where he will be one of two auctioneers and valuers.  Jasper has been in the business for over 20 years, starting as a porter at Locke & England to become a very well respected Auctioneer & Valuer.
Saleroom Manager, Evan Willison, has been with the company for over 25 years,  He has a vast knowledge in antique furniture and is responsible for the logistics and day to day running of the saleroom, including collections and deliveries.  House clearances will be conducted in association with Mr Dave Roberts.
Valuer & Auctioneer, Peter Mason,  focuses mainly on ceramics and specializes in the work of Charlotte Rhead.  Peter will be more than happy to conduct valuations every Monday and Tuesday 9am to 5pm.
Valuation Expert, David Fletcher, you will have seen him on 'Flog It',  will be conducting open valuation days at various locations, meeting members of the public and valuing their items.  David also undertakes Probate and Insurance Valuations.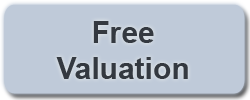 Our valuer is Peter Mason, who is available every Monday and Tuesday from 9am to 5pm to conduct  valuations.
For further enquiries, please contact Tracey McDonald, Office Co-ordinator:
Telephone number:  01525 290502                                         Email:  info@charles-ross.co.uk
The Old Town Hall · Woburn · Bedfordshire · MK17 9PZ